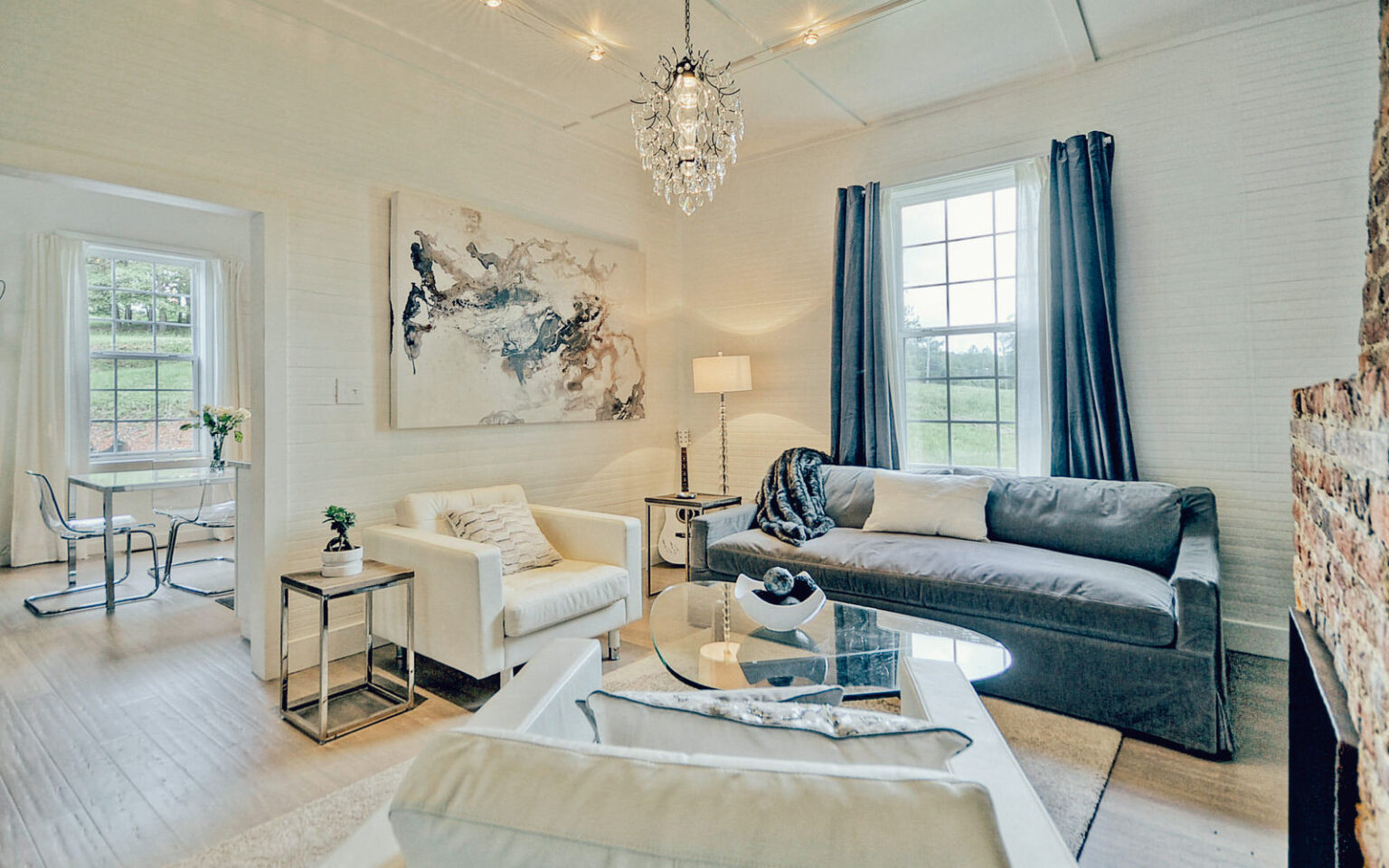 Renovated 1920s home offering a modern twist on mountain living. Enjoy the comfort and convenience of this luxurious renovated cottage within walking distance of downtown Blue Ridge and all its many dining and entertainment options.
This beautifully crafted home is loaded with charm and character: original beadboard, high ceilings, clay brick fireplace and so much more. The master bedroom is spacious and features a king-size bedroom and flat-screen television. The guest bedroom features a queen-size bed and luxe black and white motif.
Relax and unwind in the living room while watching TV or cozy up next to the fireplace or fire pit. The gourmet kitchen with gas stove, marble countertops and stainless-steel appliances is sure to please the most discerning chef.Located along the Blue Ridge scenic railway, this master melding of old and new makes for a perfect Blue Ridge immersion and mountain getaway.
What our happy guests say

Well-curated Blue Ridge Cottage
This comfortable country cottage is furnished in a very chic cosmopolitan style that surpasses typical VRBO accommodations. Everything we needed to cook and enjoy the place was on hand. It's within walking distance of downtown Blue Ridge. Cheers!

Awesome cottage in Blue Ridge
Lovely, comfortable and spacious. Beautiful cottage a short walk from the relative bustle of downtown. Had a very nice stay in this immaculately clean and well appointed property.

Beautiful place! Close to downtown.
We had a great time. The house is close to downtown, and a very beautiful house. We would stay there again! We really enjoyed the blue ridge railway coming through and waving at the people on the train.